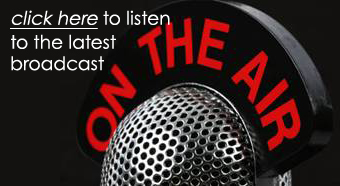 About 75 years ago the British, Irish and Scots decided to warm up their cold, dreary, dark winters by soaking everything they could get their hands on in booze.  Lo and behold they discovered that golden raisins soaked in gin went beyond the fun of fermented food and actually provided pain relief – even when eating less than a dozen at a time.
Over the years this home remedy grew in popularity, and everyone began singing its praises and enjoying its relief.
Then, sadly, laboratory-created expensive medicines became the new symbol of healthy living. Many people abandoned the remedies their grandmother's had used to nurse them back to health in exchange for amber-colored bottles with childproof caps.
The good news today is that the gin-soaked raisin is back and better than ever with DrunkenRaisins!  The exclusive recipe has enhanced both the flavor and effective ingredients for pain with a unique honey and imported cinnamon.
Because of the debilitating effects of arthritis in both hands, DrunkenRaisins founder, Larry Wright, found it difficult to button buttons, zip zippers or pick up a plate of food. His doctors suggested medication (with side effects) and surgery (with risks) to relieve his pain. After hearing about anti-inflammatory values of gin-soaked raisins, however, he decided to try a more palatable treatment and started eating the raisins. Within a couple of weeks, he noticed relief from the incapacitating pain and soon returned to living the life he wanted rather than the one he had been held captive in by arthritis.
Because Larry couldn't find a place to buy gin-soaked raisins, he stretched his personal batches to share with friends as a way of spreading the new-found freedom he'd discovered.
Eventually the requests for more got too big for Larry to meet without a bigger plan so he went to Toby to develop a logo and Molly to have it federally registered. He then got a domain name and website on his own and worked on it with a youthful team of knowledge-based pros were enthused about the product and its future.
To create his unique blend, Larry experimented and finally selected a specific type of honey and imported cinnamon to enhance the anti-inflammatory value and significantly improve the flavor so everyone could enjoy them. As a result, DrunkenRaisins have spilled out of the therapeutic category and into the epicurean category as well. They're a delicious after-dinner treat that go great with wine, port and other after-dinner drinks!
Our team is working hard to make DrunkenRaisins a healthy alternative to pain as well as a sweet treat to sprinkle on your morning bowl of oatmeal. We look forward to hearing how you benefit from them and how you use them to reward your palette!