Are gin-soaked raisins good for arthritis?
Gin soaked raisins, an ancient folk remedy for relieving arthritic pain, have been improved by the development of the DrunkenRaisin for both flavor and possible anti-inflammatory effect.  Arthritis pain caused by inflammation has long been reported to have experienced relief by eating 8-9 gin soaked raisins each day.  By adding honey and high quality imported cinnamon DrunkenRaisins has raised the bar for effective relief.  You now have an opportunity to taste and test the DrunkenRaisin to find what you enjoy the most, flavor or benefit.
Alleviating pesky and painful arthritis discomfort has never tasted better! DrunkenRaisins is happy to provide our customers with gin soaked raisins to help reduce the discomfort associated with arthritis.
Golden raisins and gin act as natural arthritis relief, while tasting great and providing health benefits. Try our popular gin and raisins combo today, and wave goodbye to the severity of your arthritis aches and pains.
Message from the DrunkenRaisins Family…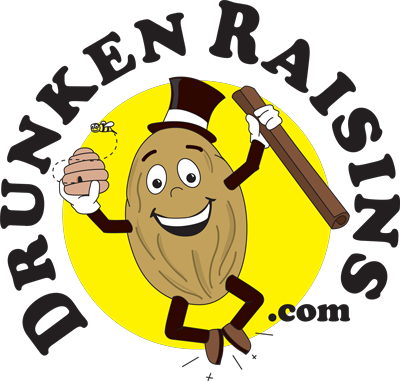 "Of course we DrunkenRaisins and a lot of others say we're "great for arthritis!" We're a
jumbo golden raisin soaked in gin
for a ton of hours. Why gin? We think it's partially because of the
juniper berry
in it, which is one of the best anti-inflammatory agents out there.  We're covered with delicious
honey and cinnamon
, two more great anti-inflammatory agents.
So you see why people love us!
(with or without arthritis)  After all that gin-soaking, we sober up well before we come to visit you.
Results of all our effort: We taste great, and we're good for you too!
We want you to try us!  We know you'll join the DrunkenRaisin Family, and we'd love to have you."